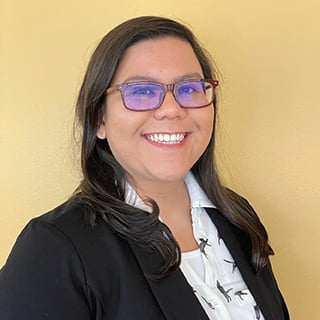 Highland Heights, OH – ERC, the 102-year-old organization that provides people data and solutions to help leaders build great workplaces, is pleased to announce that Kaylyn Hampshire has joined the company as Research Associate.
"I am thrilled Kaylyn has decided to call ERC home! She has been an exceptional intern over the past year, committed to helping our clients achieve their engagement and training goals with data-driven solutions," said Susan Pyles, Vice President of Professional Development.
Kaylyn started as an HR intern with ERC in April of 2021. During her internship, she helped administer ERC assessments and employee engagement surveys and coordinate our instructor-led training programs.
"Kaylyn has shown her accountable and team-oriented nature through and through. She has become an indispensable member of our team, helping on so many fronts with her capable and 'can do' skillset. She has positively impacted our company, our clients, and all who work with her," said Senior Vice President Carrie Morse.
In her new role as Research Associate, Kaylyn will design, administer, and interpret surveys and assessments across all practice areas and for the annual NorthCoast 99 awards program. She will also assist with managing ERC training programs for client organizations and monitor delivery metrics to ensure success.
"I am thrilled to officially join ERC as a full-time employee! It's been a privilege working and learning alongside this talented group of professionals who genuinely care about helping organizations improve and become great workplaces," said Kaylyn.
Kaylyn recently graduated from the University of Akron with a master's degree in industrial organizational psychology. She earned her bachelor's degree in psychology from the University of Central Florida.
About ERC
Since 1920, ERC has provided people data and solutions to help leaders build great workplaces. Through our certified HR advisors, we offer consultative services, compensation benchmarking and data, workplace polls and surveys, networking, and cost savings opportunities.
We also offer virtual and classroom instructor-led training, on-demand learning, individual and team assessments, one-on-one coaching, and employee engagement services. In addition, ERC is the founder of NorthCoast 99 and sponsors the ERChealth insurance program for Ohio employers.