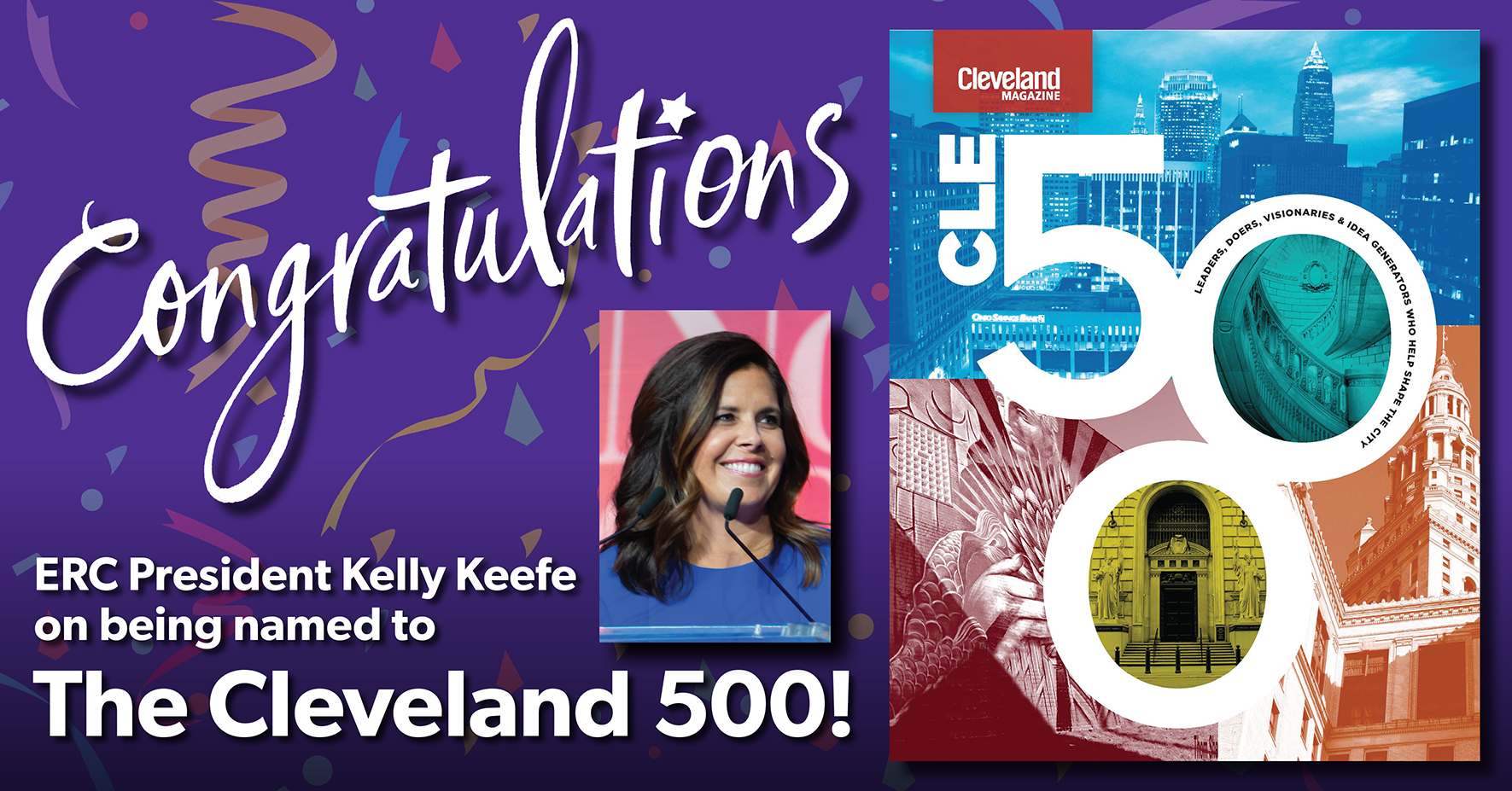 Highland Heights, OH – ERC, the 101-year-old organization that provides people data and solutions to help leaders build great workplaces, is proud to announce that President Kelly Keefe has been recognized by Cleveland Magazine as a member of its The Cleveland 500 list.
Cleveland Magazine's 2022 edition of The Cleveland 500 is a compendium that profiles leaders from all facets of the business, professional, entertainment, education, and technology sectors. Profiles within this issue offer insights on what it means to be successful, influential, and powerful in Greater Cleveland. It also offers personal anecdotes on what it takes to lead and inspire.
"It's an honor to receive this recognition for two consecutive years and to join the rankings of these esteemed leaders! I believe this group is committed to moving the Northeast Ohio region forward through strong leadership, innovation, and workplace practices that attract talent. Only together can we learn from one another and grow," said ERC President Kelly Keefe.
Kelly was selected as an honoree for her work in the field of business.
"Our goal is to give recognition to those who serve and inspire greater collaboration in our community by looking to make a positive impact on Cleveland," says Lute Harmon Sr., Chairman of Great Lakes Publishing and Executive Editor of The Cleveland 500. "Greater Cleveland is filled with outstanding leaders who live and breathe the important missions of their organizations. In order to lead, they serve. It is our wish that The Cleveland 500 is one step in creating relationships that lead to growth and progress."
Cleveland Magazine is a city and regional publication that serves all of Northeast Ohio. The 50-year-old publication offers engaging and authoritative stories on dinning, arts and entertainment, shopping, home and garden, business and civic issues affecting Clevelanders.
About ERC
Since 1920, ERC has provided people data and solutions to help leaders build great workplaces. Through our certified HR advisors, we offer consultative services, compensation benchmarking and data, workplace polls and surveys, networking, and cost savings opportunities. We also offer virtual and classroom instructor-led training, on-demand learning, individual and team assessments, one-on-one coaching, and employee engagement services. In addition, ERC is the founder of NorthCoast 99 and sponsors the ERChealth insurance program for Ohio employers.