6 Easy Tips to Re-Recruit & Retain Your Best Employees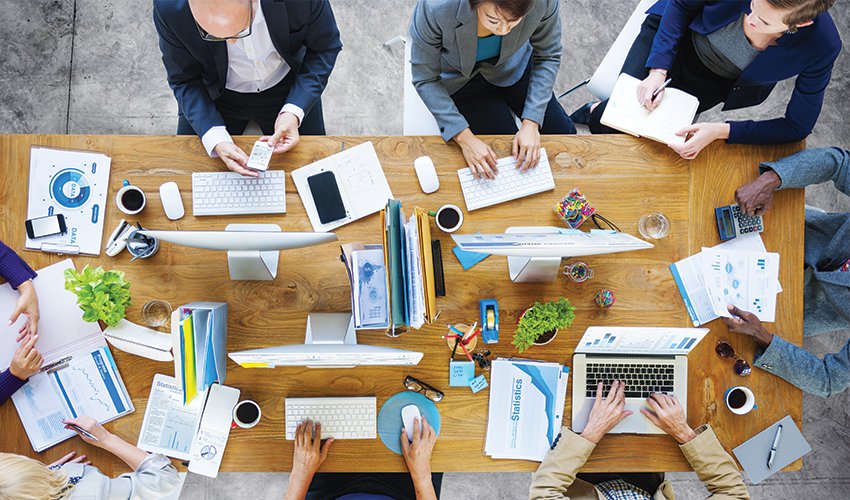 Challenged with retaining good people? In order to retain your best talent, your organization needs to constantly re-recruit internally to re-energize them and solidify their loyalty so that they remain committed to your company, just like you would with a job candidate.
Why re-recruit your best talent? Here are some key reasons.
They're being recruited. Your best and brightest employees are being contacted or approached by other recruiters and employers more than you think they are. This is especially true with the influx of social media usage which has allowed recruiters to more easily access potential candidates.
They have options. Great employees are outstanding for a reason. They are more creative, driven, and skilled. They seek new challenges. As a result of the reputations, experiences, and skills they've built for themselves, they have options. Others outside of your organization quickly see their value.
They want more. Exceptional employees are always looking for more...more excitement on-the-job, more opportunities to make a difference and an impact, and more ways to master and develop their gifts and talents. They resist stagnation and go where they can get more of what they want.
It keeps "the fire" alive. All employees eventually fall into a rut and feel stuck...some experts say even in as little time as 18 months in a job. Great employees tend to move on when the fire dies. Re-recruiting rekindles the spark that was present when employees first were hired by re-energizing, re-engaging, and re-investing in them.
You'll regret losing them. Most employers regret losing fantastic employees. They move on to work for competitors, or possibly even create their own competing businesses. Keeping them probably wouldn't have taken too much effort, and the losses incurred can really hurt your company.
What do you do to re-recruit your employees? Here are six (6) tips.
1. Identify employees at risk.
Create a list of employees you want to retain, but who may be at risk of leaving your organization. Who are your employees that are most at risk of leaving for a better offer? Who or what positions tend to be recruited? Who has valuable and unique skill sets that are difficult to replace? Who would you regret leaving? Who seems frustrated with their work situation?
Other risk factors to consider are:
Length of time since last raise or promotion
Length of time since a change in job duties/responsibilities
Tenure at the organization
Gaps between desired and current career aspirations
In addition to these factors, you can gauge risk by observing employees throughout the workweek. For example, are they smiling? Are they productive? Do they speak with enthusiasm? You can also ask your team and managers to help you identify who may be at risk of leaving.
2. Keep your workplace attractive.
Organizations often spend a great deal of time and energy making their workplace attractive to candidates. "Selling" your company should never truly end if you want to keep great employees. You always need an attractive message and an enticing work environment and total rewards package.
Employees regularly need to be reminded of why it's better to work at your company than somewhere else, so be sure to communicate the many reasons your organization is a great place to work. Similarly, keep abreast of what other employers are offering and continually enhance your total rewards package, culture, and work environment.
Recognize that every workplace has its weaknesses when it comes to retention. Maybe you can't provide many advancement opportunities or pay top-dollar salaries, but you can offer intangibles like appreciation, a great company culture, and the ability to make an impact. Use your strengths as ways to re-recruit. Chances are, these things are what attracted your employee to begin with.
3. Host a re-recruiting interview.
Otherwise known as a "stay interview," host a meeting to gather information from the employee about what they want, things they like and dislike about their work, their experience at your organization, future career goals, training and development interests, and assignments or responsibilities that may be of interest.
These open conversations are necessary from time to time because they allow employees to honestly share what they like and don't like about their job and the organization, and this information helps you understand what your employees want. Use the information gleaned from these conversations to make positive changes.
4. Communicate and show your desire to retain the employee.
Do your employees know how much you want them to stay? Like you would with any external recruit, let them know you want to retain them and view them as an important part of the business. Employees frequently walk away from organizations because they didn't grasp how much they were valued.
Similarly, employees stay at jobs when their leaders make periodic efforts to retain them. When leaders match what they say with specific actions and show that they are continually trying to improve their employees' job and work experience so they stay, retention thrives.
5. Develop a retention plan.
Develop a plan to re-recruit and retain employees on an organizational level, which can be formal or informal. This plan should include organizational and human resources strategies designed to keep your best employees.
Personalized retention plans should also be developed which meet the needs of individual employees. Plans could include assigning new projects and responsibilities, giving raises, putting employees on a track to promotion or leadership, giving them a new development opportunity, recognizing them or providing them with a special reward, re-evaluating their workload and helping them achieve more work/life balance, or even assigning them to a different leader.
Ideally, share the plan with your employee. They will appreciate the effort you made on their behalf.
6. Have your counteroffer ready.
Any day now, a great employee of your's could leave. Are you ready? Have you prepared a counteroffer? Better yet, are you presenting your employees with the counteroffer before they actually leave? Like you would with your external recruits, make sure you deliver your offer first, before your competitor does.
Wise employers don't wait for another company to make a move to steal their talent. They match other offers or give employees the better offer first in order to keep them.
Loyalty cannot be assumed anymore. Top performers are more like "free agents" in business these days. They know what they're worth and what they are capable of, and so does the external market. The question is, do you?
Get more articles like this one delivered to your inbox.
Join the thousands who receive ERC's weekly newsletter to stay current on topics including HR news, training your employees, building a great workplace, and more.