Employment Laws HR Professionals Should Know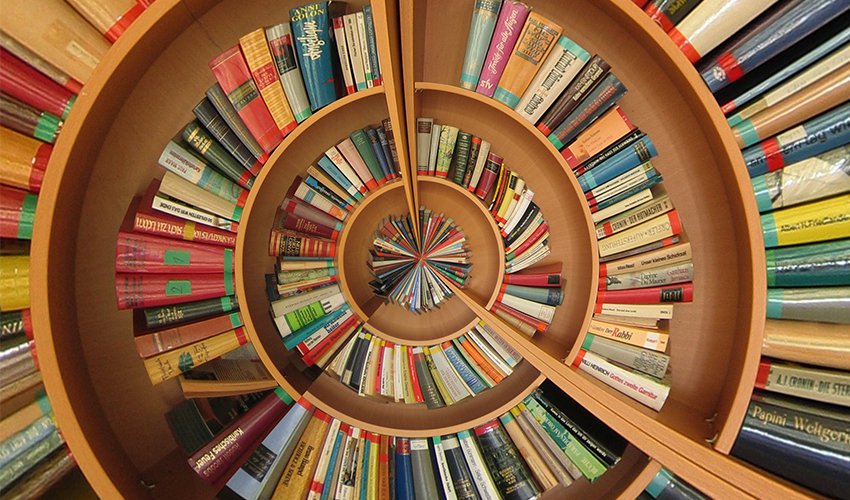 In order for an organization to avoid costly legal fines and other penalties, compliance with employment laws is essential. Below are the employment laws that every HR professional should know.
1. Title VII of the Civil Rights Act of 1964
Title VII of the Civil Rights Act is administered by the Equal Employment Opportunity Commission and covers an employer who has fifteen (15) or more employees and prohibits discrimination against any individual on the basis of race, color, religion, sex, and national origin.
2. FLSA
The Fair Labor Standard Act (FLSA) is administered by the Department of Labor Wage & Hour Division and establishes standards for minimum wage ($7.25 per hour in 2013), overtime pay (one-and-one-half-times the regular rate of pay), and child labor, and defines which employees are considered exempt and non-exempt for the purposes of carrying out the law.
The law also addresses what work time needs to be paid, including waiting, on-call, training/meetings, and travel time, as well as rest periods, meals, and breaks.
3. FMLA
The Family and Medical Leave Act (FMLA) is administered by the Department of Labor and entitles employees who have worked at least 1,250 hours over the past 12 months, and work at a location where the company employs 50 or more employees within 75 miles to take unpaid, job-protected leave for specified family and medical reasons with continuation of group health insurance coverage under the same terms and conditions as if the employee had not taken leave.
Want to take a deeper dive into the key fundamentals of FMLA as well as define what qualifies as a serious health condition? Watch ERC's free FMLA Serious Health Condition webinar.
4. ADA
The Americans with Disabilities Act (ADA) is enforced by four different federal agencies, with the EEOC enforcing regulations covering private employment. Title I of the ADA prohibits private employers, state and local governments, employment agencies and labor unions from discriminating against qualified individuals with disabilities in job application procedures, hiring, firing, advancement, compensation, job training, and other terms, conditions, and privileges of employment. The ADA covers employers with 15 or more employees, including state and local governments. An employer is also required to make a reasonable accommodation to the known disability of a qualified applicant or employee if it would not impose an "undue hardship" on the operation of the employer's business.
Want to learn more about the fundamentals of ADA to help you navigate some of the complexities involved? Watch ERC's free The Fundamentals of ADA webinar.
5. ADEA
The Age Discrimination in Employment Act (ADEA) is administered by the Equal Employment Opportunity Commission. It prohibits employment discrimination against anyone of 40 years of age or older in hiring, promotions, wages, training, benefits, layoffs, terminations, and other terms of conditions of employment. The law does not protect individuals younger than 40 years old.
6. OSHA
The Occupational Safety and Health Act (OSHA) is administered by the Department of Labor and is the primary federal law which governs occupational health and safety in the workplace. It ensures that employers provide employees with a safe and healthy work environment free from recognized hazards, such as exposure to toxic chemicals, excessive noise levels, mechanical dangers, heat or cold stress, or unsanitary conditions.
7. PPACA
The Patient Protection and Affordable Care Act (PPACA) (aka: ACA or "Obamacare") expands health care coverage through public and private insurance, establishes health insurance exchanges, broadens Medicaid eligibility and Medicare coverage, and sets other standards for health care. The law also establishes an individual mandate as well as an employer mandate which requires all individuals to purchase health care coverage and all employers employing at least 50 or more people to offer health insurance to their employees or pay a penalty.
8. Workers' Compensation Act
Ohio's Workers' Compensation Act establishes a system whereby employees are provided with reasonable accommodation if their injuries result from employment. Employers contribute money to a common state insurance fund which compensates workers injured on the job. Employers are immune from full liability if an employee is injured while employed.
9. Title VII of the Civil Rights Act of 1964
Title VII of the Civil Rights Act is administered by the Equal Employment Opportunity Commission and covers an employer who has fifteen (15) or more employees, and prohibits discrimination against any individual on the basis of race, color, religion, sex, or national origin.
10. Equal Pay Act
The Equal Pay Act (EPA) is administered by the Equal Employment Opportunity Commission and prohibits sex-based wage discrimination between men and women in the same establishment who perform jobs that require substantially equal skill, effort, and responsibility under similar working conditions.
11. Pregnancy Discrimination Act
The Pregnancy Discrimination Act (PDA) is administered by the Equal Employment Opportunity Commission and prohibits sex discrimination on the basis of pregnancy or a pregnancy-related condition. Women who are pregnant or affected by pregnancy-related conditions (except elective abortions) must be treated in the same manner as other applicants or employees with similar abilities or limitations. This law applies to employers with 15 or more employees.
12. Ohio Pregnancy Discrimination Act
Even if a business is not covered by FMLA, under Ohio's law (Ohio Administrative Code Chapter 4112-5-05(G)), female employees are entitled to take leave for a "reasonable period of time" for pregnancy and childbirth. In addition, the Commission has determined that at the end of the leave, the employee must be reinstated to "her original position or to a position of like status and pay, without loss of service credits or other benefits."
13. NLRA
The National Labor Relations Act (NLRA) is administered by the National Labor Relations Board (NLRB) and defines the rights of employees and employers, including their right to collectively bargain and engage in concerted activities such as grievances, strikes, etc. for the purpose of collective bargaining or other mutual aid and protection.
14. EPPA
The Employee Polygraph Protection Act (EPPA) is administered by the Department of Labor and prohibits most employers from using lie detector tests during employment or pre-employment screening. Employers generally cannot require or request any employee or job applicant to take a lie detector test. They also cannot terminate or discipline an employee who refuses to take a lie detector test, nor discriminate against a job applicant for refusing to take one.
15. COBRA
The Consolidated Omnibus Budget Reconciliation Act (COBRA) is administered by the Department of Labor and gives workers and their families who lose their health benefits the right to choose to continue group health benefits provided by their group health plan for limited periods of time under certain circumstances such as voluntary or involuntary job loss, reduction in hours worked, and transition between jobs, death, divorce, and other life events. Qualified individuals may be required to pay the entire premium for coverage up to 102 percent of the cost to the plan.
16. ERISA
The Employee Retirement Income Security Act (ERISA) is administered by the Department of Labor and protects the assets of individuals so that funds placed in retirement plans during their working lives will be there when they retire. ERISA only requires that those who establish plans must meet certain minimum standards; however, it does not require any employer to establish a pension plan.
17. FCRA
The Fair Credit Reporting Act (FCRA) is administered by the Federal Trade Commission and regulates the collection, dissemination, and use of consumer information, including consumer credit information. The law ensures fairness, accuracy, and privacy of the personal information contained in the files of the credit reporting agencies. It requires that any person or entity requesting a report must demonstrate a permissible purpose for the information before it is released.
Specifically, in order to obtain a consumer report for an applicant or employee (such as a background or credit check), employers must give them a clear written disclosure notifying them that a consumer report may be obtained and request written authorization from the applicant or employee.
18. GINA
The Genetic Information Nondiscrimination Act (GINA) is administered by the EEOC and prohibits the use of genetic information in health insurance and employment. The Act prohibits group health plans and health insurers from denying coverage to a healthy individual or charging that person higher premiums based solely on a genetic predisposition to developing a disease in the future. The legislation also bars employers from using individuals' genetic information when making hiring, firing, job placement, or promotion decisions.
19. HIPAA
The Health Insurance Portability and Accountability Act (HIPAA) is administered by the Department of Health & Human Services and requires health care providers and organizations to develop and follow procedures that ensure the confidentiality and security of protected health information when it is transferred, received, handled, or shared. The law also reduces health care fraud and abuse, mandates industry-wide standards for health care information on electronic billing and other processes, and requires the protection and confidential handling of protected health information.
20. WARN
The Worker Adjustment and Retraining Notification Act (WARN) is administered by the Department of Labor and protects workers, their families, and communities by requiring most employers with 100 or more employees to provide notification of 60 calendar days in advance of plant closings and mass layoffs. Faltering companies, unforeseeable business circumstances, and natural disasters are exceptions to the 0-day notice with the burden of proof on the employer.
21. USERRA
The Uniformed Services Employment and Reemployment Rights Act (USERRA) is administered by the Veterans' Employment and Training Service (VETS) and protects service members' rights to be reemployed when they return from a period of service in the uniformed services. Under the law, service members need to be reinstated to the same job, pay, and benefits that they would have attained if they had not been absent for military service. The law also protects service members from discrimination in hiring and promotion.
22. Immigration and Nationality Act
The Immigration and Nationality Act governs nearly all immigration issues. The law prohibits employers from discriminating against job applicants based on immigration status. It establishes conditions for temporary and permanent employment of aliens in the United States. The law includes provisions that address employment eligibility and employment verification, including requiring employers to verify employees' identity and work eligibility on the I-9 form.
23. Dodd-Frank Wall Street Reform and Consumer Protection Act ("Dodd-Frank Act")
The Dodd-Frank Act requires public companies to comply with several disclosure and shareholder-voting provisions related to compensation practices. The law also provided the Securities and Exchange Commission with the authority to make rules and provisions regarding these requirements including Say on Pay, Say on Pay Frequency, and Shareholder Disclosure and Approval of Golden Parachutes.
24. VEVRAA
The Vietnam Era Veterans' Readjustment Assistance Act (VEVRAA) covers Vietnam era veterans, disabled veterans, and any veterans who served active duty time during a war event that qualifies for a campaign badge. The law requires that employers with federal contracts or subcontracts of $150,000 or more provide equal opportunity and take affirmative action for these veterans who served on active duty during a war or in a campaign or expedition for which a campaign badge has been authorized.
It also requires federal contractors and subcontractors to give priority of employment openings to these individuals and compile/submit a report on the number of current employees who are covered veterans.
The employment laws described above, in addition to any other state regulations that apply, are ones in which HR professionals must be knowledgeable about in order to run a compliant department.
Disclaimer: ERC does not provide qualified legal opinions. Information obtained through the site and services should not be relied upon or considered a substitute for legal advice. The information ERC provides is for general employer use and not necessarily for individual application. ERC recommends that you consult legal counsel for workplace matters.

Employment Law Training Courses
This training is for both HR audiences and general management/supervisory.
Tags:
ADA
,
COBRA
,
Employment Law & Legal Updates
,
ERISA
,
FLSA
,
FMLA
,
HIPAA
,
Workers Compensation
,
GINA
,
NLRA
,
OSHA