Even More Reasons to Hire Interns & Recent Grads
According to the 2013 ERC/NOCHE Intern & Recent Graduate Pay Rates & Practices Survey 85% of employers with internship programs in place indicated that they will be either maintaining or expanding their programs in 2013. Organizations also report that 48% of their entry-level positions are filled using new college graduates. These numbers clearly demonstrate an ongoing commitment by Northeast Ohio organizations to building strong internship programs and bringing young graduates into their workforces. However, this year's survey also reveals some unexpected opportunities and perks that further bolster the importance of hiring interns and recent grads from more of an organizational development perspective.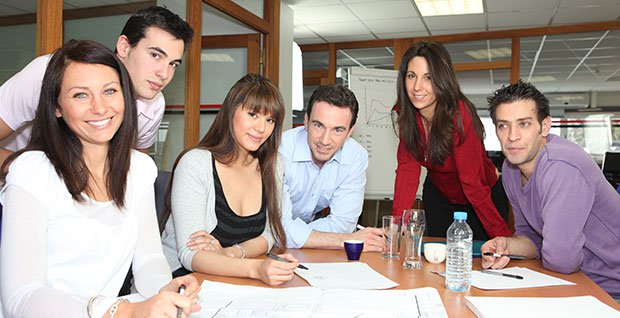 Building Networks
Employers looking to hire interns or recent graduates continue to collaborate closely with colleges and universities in the area, most often using the job boards at colleges and universities themselves. This strong connection between the area's higher education institutions and local employers is also thriving on a more personal level with 61% of respondents taking time to build relationships with professors in order to find interns and 40% drawing upon their alumni contacts when seeking new college graduates to fill positions at their organization. Despite a strong focus on online recruiting overall, employers still find value in the face-to-face networking opportunities that their connections to colleges and universities provide.
Selecting for Experience
Once potential candidates have been identified, the criteria used to make hiring decisions focus primarily on the candidate's major, professionalism, and interpersonal/communication skills. Major stands out as the top consideration for both interns and recent graduates, but appears to hold more weight in the eyes of employers for interns than for recent graduates. For many students, an internship or co-op program is able to fill this need for work related experience while simultaneously helping them develop many of the other skills (e.g. work ethic and business acumen) that employers are demanding as they make hiring decisions. Clearly, employers are increasingly looking to hire new graduates that already have real world experience on their resume, not just a college degree with a particular major- a tactic that reduces the burden on them in terms of on-boarding, training, or even explaining basic business etiquette to new hires.
Culture and Professional Development
In addition to the traditional perks of cultivating future talent and increasing productivity at organizations hiring interns and recent graduates, 2013's survey respondents recognized the critical role that interns play in terms of providing several less tangible benefits to their organizations as well. Two themes in particular stood out in the 2013 survey, i.e. "freshness, energy and enthusiasm" and "professional development opportunities". While these benefits have more to do with workplace culture and employee development than with succession planning and productivity metrics, employers repeatedly cited the positive influence that interns and recent graduates have had on their organization's existing employees as the primary benefit of bringing these individuals on staff.
For example, one organization noted, "interns provide high energy and creativity," and another respondent echoed similar sentiments about recent graduates who are typically, "excited to have their first professional job, open minded, eager to learn, and have fresh ideas." In terms of professional development for existing staff, benefits of interns included, "an opportunity to mentor young talent to share tips/tricks/ advice that could help the student in the future," while new graduates, "challenge us to develop our management skills."
View the Intern & Recent Graduate Pay Rates & Practices Survey
This survey reports data from Northeast Ohio employers about their internship and recent graduate employment and pay practices.