Industrial Maintenance Training Preview Recap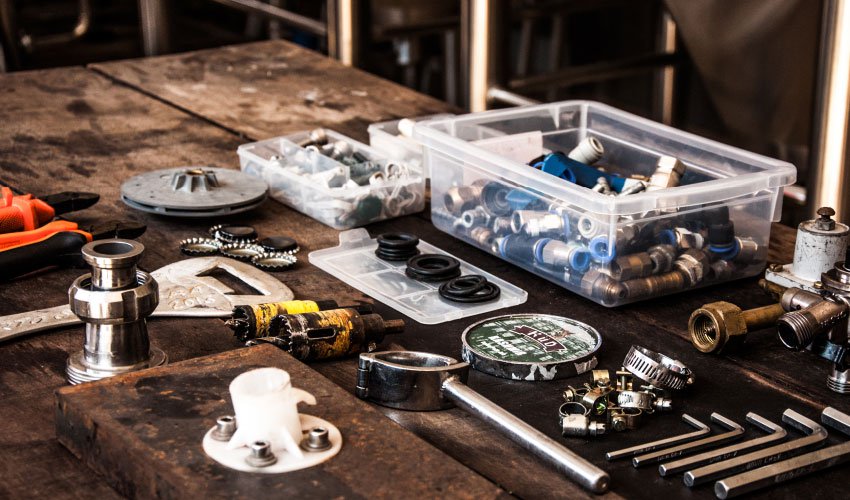 ERC's Training Team held a preview of our Industrial Maintenance Training in 2016. The goal of this preview was to learn specific maintenance needs from the attendees and help determine if ERC can help in closing any skills gap.
We reviewed the various Industrial Maintenance Training offerings provided by ERC, how the classes are organized, and an overview of the true power pre and post skills assessments have. Here's a quick recap of what you may have missed:
Example of Basic Course Outline
The following is an overview of the daily agenda for a Basic Hydraulics course:
Day 1
The Physical World of Machine Safety
Transmission of Force & Energy
Actuators
Day 2
Control of Hydraulic Energy Safety
Components
Day 3
Flow Control Valve
Directional Control Valves
Day 4
Pressure Control Valves Safety
Hydraulic Pumps
Day 5
Hydraulic Motors
Logical Troubleshooting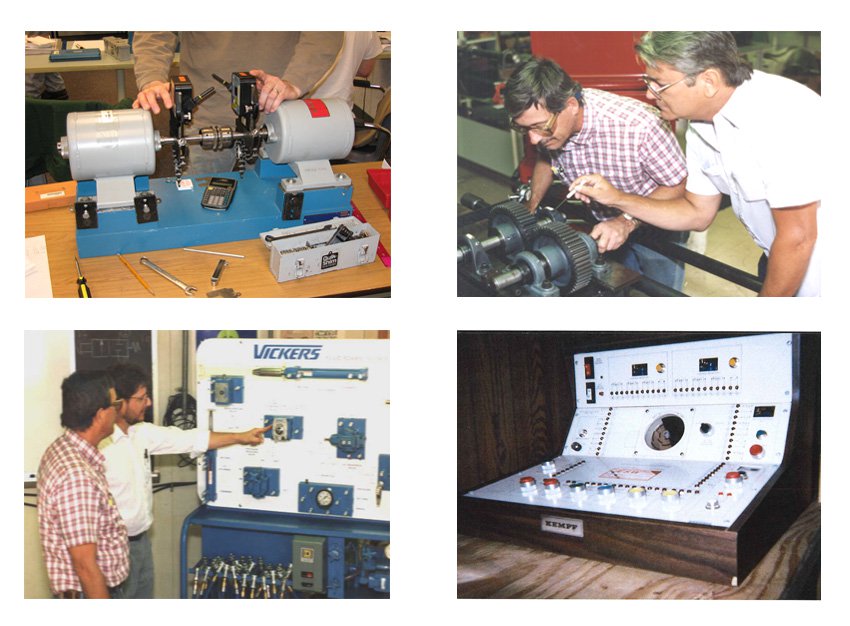 Each day is also paired with multiple hands-on exercises and a quiz to ensure the participants are grasping the concepts and techniques they are learning.
In addition to the agenda examples, attendees were also able to see the actual mock up instruments used for training. They were able to get a hands-on experience of what the participants are using during the course. Each participant has access to a mock up, specific to class content, so they learn not just by slides and video but performing actual tasks as well.
Class Pre and Post Assessment Scores
It is important to us, and I'm sure to you, that the training participants are absorbing and retaining all of the information and course curriculum. During the preview we went over a few examples that highlight the significant improvement of test scores from pre to post assessment.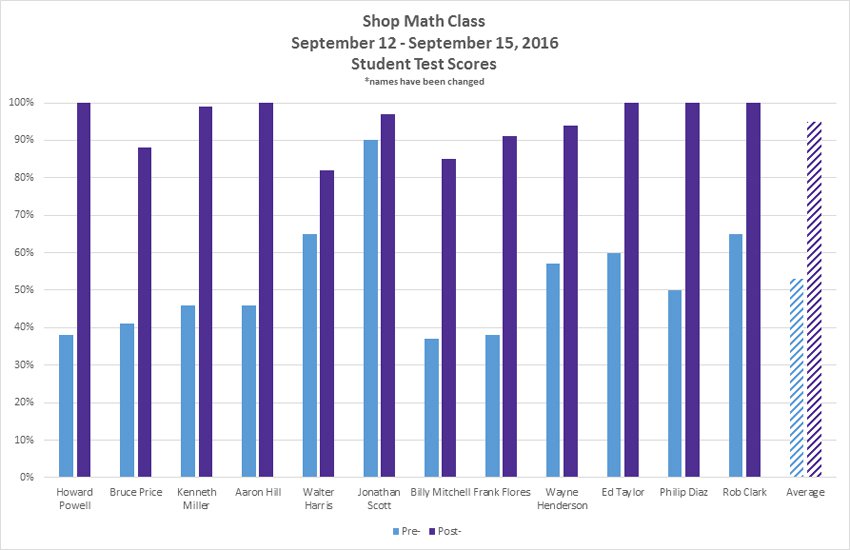 As you can see from the chart, post assessment test scores increase significantly from the pre assessment, proving how valuable Industrial Maintenance Training can be for your employees.
Post Training Follow-Up
Upon completion of the training, employers receive all of the test scores, an instructor observation summary, and student feedback and critiques. The post training follow-up is designed to not only help improve our training courses but for you to evaluate the training internally.
Other Topics
Pre hire testing - To ensure a better quality hire, there are some basic, inexpensive assessments that can be used or we can customize an assessment for a specific job.
Operator training - We can help analyze specific job functions, determine the operating work instructions and provide training for those operators.
Training option - We can provide this training at your facility or here at ERC, as a public offering. This would allow organizations to send only one or two people instead of a whole class. Maximum class size is 10 people.
The Industrial Maintenance Training Preview was a great way for attendees to discuss their training needs, and learn how the training process works from beginning to end.

Tom Ault is the Director of Technical Training and a Senior Training Consultant with ERC. Tom specializes in assisting organizations with a full spectrum of human resources projects, programs and training. For more information on Industrial Maintenance Training or to attend the next preview, please contact Tom Ault directly at tault@yourerc.com or 440-947-1290.