Rarely Performed Duties Can Be Essential Functions Under ADA
The outcome of a recent court case reminds employers that when determining the essential functions of the job, how frequently they are performed is just one factor that should be considered.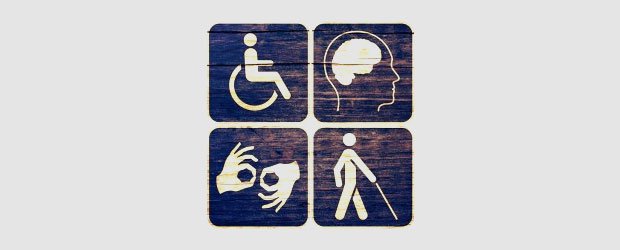 Case Overview
In the 2013 case Knutson v. Schwan Food Company, Knutson was a general manager for one of the organization's depots whose job description stated that a manager must meet federal Department of Transportation (DOT) requirements to be eligible to periodically drive a delivery truck.
Though initially qualified by the DOT, Knutson suffered an eye injury resulting in vision impairment. His doctor did not certify him for the DOT qualification and he was placed on a 30-day leave of absence. His company required that he either obtain medical certification or obtain a job in the company which did not require this qualification. When he did not do either, the organization fired him and Knutson sued, claiming that his employer violated the Americans with Disabilities Act (ADA) by firing him for a disability and failing to reasonably accommodate him.
Knutson claimed that driving was not essential to his job because he performed the job for nine months after his injury and avoided needing to drive a truck. The court, however, deferred to the employer's judgment regarding driving as an essential function of the job, and determined that this was an essential function because managers were required to drive a delivery truck "from time to time." The court also concluded that the organization had provided sufficient accommodation by granting Knutson a 30-day leave to obtain medical certification or find another job in the organization for which he was qualified.
Key Takeaways
This is not the first case to rule that essential job functions can be rarely performed. Other cases confirm that the most important factor in determining whether a function is essential is the function's importance.
The court's ruling suggests that even job duties that are not performed regularly can be considered essential job functions if employees are required to perform them from time to time. This means that rarely performed job functions may be considered essential.
Additionally, the court's ruling suggests that an employer's documentation regarding essential functions of the job can influence courts in cases involving ADA. For this reason, employers should make sure they properly document the essential functions of each job.
What's "Essential"?
The case calls into question what job duties can be considered essential. According to the EEOC, essential functions are "basic job duties that an employee must be able to perform with or without reasonable accommodations." It's a common misconception among organizations, however, that essential duties must be those that are frequently performed.
Although this is one factor to consider, there are several others that the EEOC cites. For example, consider the following questions when determining whether a duty is essential:
Does the position exist to perform this function?
How many other employees are available to perform the function?
What degree of expertise or skill is required to perform the function?
What work experience do past or present employees in the job have?
How much time is spent performing the function?
What are the consequences of not requiring that an employee performs the function?
Generally-speaking, marginal or uncritical job functions will usually not be considered essential functions of the job. However, critical job functions may be less frequently performed.
Finally, the EEOC considers your judgment as an employer of what job duties are essential, and written job descriptions that are prepared prior to recruiting for a job as evidence of essential functions. Be sure that your organization has compliant job descriptions in place which are updated frequently and include the essential functions of the job.
Please note that by providing you with research information that may be contained in this article, ERC is not providing a qualified legal opinion. As such, research information that ERC provides to its members should not be relied upon or considered a substitute for legal advice. The information that we provide is for general employer use and not necessarily for individual application.
Additional Resources
ADA & FMLA Compliance Training
ERC offers legal and compliance training which provides an overview of the provisions of ADA including employer coverage, employee eligibility, what triggers protection, continuous and intermittent leave requests, and benefits issues. Participants review the practical application of effective responses and management of employee requests.
ERC can assist employers in developing job descriptions and updating them. Additionally, through our Help Desk, available exclusively to ERC members, we can provide sample job descriptions.