What Are Employers Doing to Manage Health Care Costs?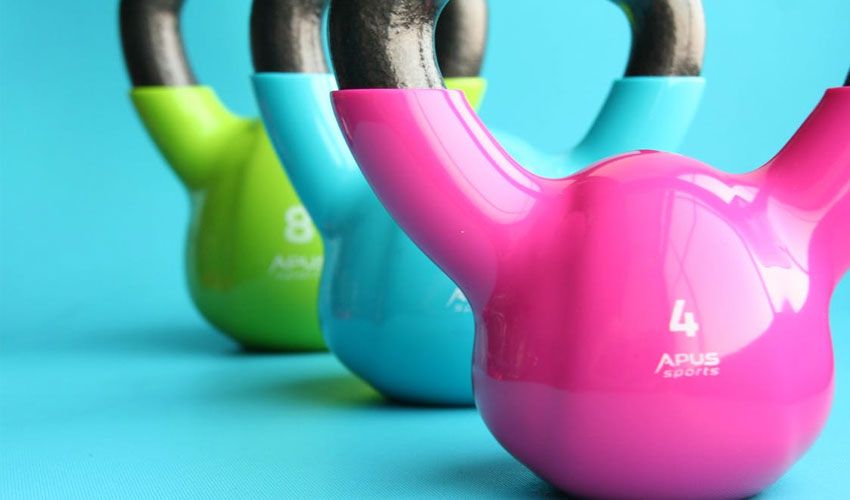 According to the 2015 ERC Wellness Practices Survey both the average percent premium increase and the average annual spend on health insurance premiums have declined since the 2013 survey.
This slight downward trend is certainly not the case at every organization and did not occur without significant cost management efforts on the part of both employer and employees. Of course there are variables that no one can control, i.e. unexpected serious illness, aging employee population, etc., but this year's survey results help illuminate which tactics employers are using (or not using) most effectively to help push the variables that are in their control in the right direction.
What Employers are Doing
Education
At a time when health insurance options are perhaps more complex than ever, "educating employees in becoming better health care consumers" remains the number one strategy for managing health insurance costs. Not only is education a low cost option, but it is linked closely with the other top two cost management strategies, wellness programs and plan design/cost sharing.
The data from 2015's survey illustrates this point perfectly as "effectively educating and incentivizing" employees to participate in wellness programs remains the most common barrier to creating a successful wellness program cited by participants.
Similarly, simply rolling out a whole new slew of health plan options with an alphabet soup of acronyms, HSA/HRA, FSA, PPO, CDHC, HMO, isn't going to get you or your employees very far. But with the help of a little education about what each plan means for their pocket books and their healthcare options can help employees leverage their various options more effectively.
Wellness programs
Although wellness programs come in all shapes and sizes, their end goal is typically the same—keep employees healthy using preventative measures and keep usage of more costly healthcare services down.
A strong majority (87%) of survey participants either already have a wellness program in place or are planning to implement one within the next year.
However, simply having a wellness program isn't enough. In fact, many employers agree that their greatest challenge is getting employees to participate in the programs they offer. Especially if your organization doesn't have a dedicated staff person to program a team building weight loss challenge or an extensive speaker series, take the time to find out what your employees want and what they really have time to commit to when it comes to wellness. This might require a little more work at the outset, but no one wants to spend months planning a health fair or setting up a complicated partnership with an external gym if no one is going to show up to utilize the resources you are trying to provide.
Cost sharing & plan design
Cost sharing and plan design are technically two separate cost saving measures, but are closely intertwined, with a change in plan design typically intended to cause a shift in the cost burden. Clearly opting for a slight increase in the cost of a prescription or visit to a specialist is a more incremental and easily comprehendible change for the average employee than overhauling their entire healthcare plan design.
Approximately half of employers (47%) increased one or more of the employee healthcare costs surveyed for 2016. Increasing employee contributions to the health insurance premium was the most commonly reported increase with 31% of respondents reporting that this cost would go up for employees in 2016.
By upping the out of pocket cost to employees for more reactive (and costly) healthcare options such as an emergency room visit, employers are continuing to push employees to use preventative care measures first and foremost. Very much in line with this school of thought, 2016 emergency room copays will see the largest increases at an average increase of 67%, which is by far the largest of the 7 options surveyed.
What Employers are NOT Doing
Decreasing hours
A major concern voiced by both advocates and critics of the ACA was the potential for employers to save money by simply cutting hours to bring employees below the 30 hour per week minimum at which point employers were required to offer health coverage. However, ERC's surveys have consistently demonstrated that this practice is extremely rare.
When specifically asked, "Has your organization reduced hours…below the 30 hour per week threshold in direct response to the ACA?" less than 1% of employers (1 participating organization) indicated they had done so for full-time employees and 5% indicated they had done so for part-time employees (5 participating organizations).
With an overall total of 2% of the sample using this mechanism to save on healthcare costs, it would appear that this tactic simply isn't a path employers have decided to take.
Allowing e-cigarettes
The jury is still out on the health impact of e-cigarettes, but employers are by-and-large treating these products the same way as their tobacco based counterparts. The vast majority (80%) of organizations have a policy in place addressing cigarettes/tobacco use in the workplace, so it comes as no surprise that many respondents have simply incorporated language into these existing policies.
As part of the Wellness Practices Survey many organizations shared the language from their so called "smoke-free" or other similarly worked policies, which ranged from specifically banning e-cigarettes to drawing broader strokes that would implicitly lump these and any future similar products in with tobacco use.
Tracking ROI
Tracking the ROI of wellness programs has become more common, but many employers still struggle to quantify the results of their programs in any meaningful way.
Most employers (65%) do not track the impact of their wellness programs on their health insurance costs. It should come as no surprise then, that a similar percentage (63%) are still unsure if wellness programs have reduced the health insurance costs for their organization, although this percentage is noticeably lower than in 2013.
Clearly an area with room for improvement, establishing some basic metrics in terms of participation in wellness initiatives and linking these to an existing figure such as the organization's health insurance renewal rate is among the most common tracking method described. However, it is important to keep in mind that this fairly straightforward calculation may miss some of the complexities involved in wellness programs and how they impact the cost of health insurance over the longer term.
No matter what type of ROI tracking an organization has in place for their wellness program, it is important to keep this longer timeframe in perspective. For example, expecting costs to plummet after one year of giving out free flu shots is probably a little unreasonable—remember employee wellness is a marathon not a sprint!
View ERC's Wellness Practices Survey Results
This report summarizes the results of ERC's survey of organizations in Northeast Ohio on practices related to health care and wellness.