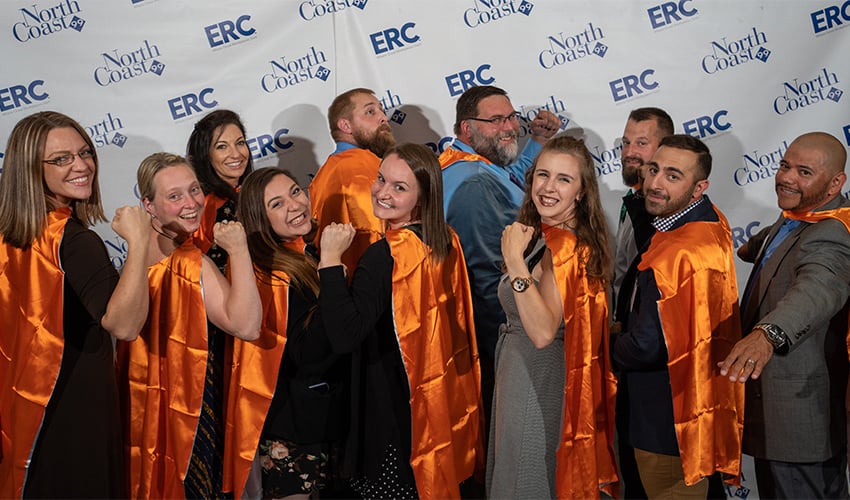 This year's NorthCoast 99 theme, The Hero Within, is captured perfectly by this group of superheroes from Constant Aviation who brought capes to the awards event.

WHAT A CELEBRATION!

On behalf of ERC's Staff, Board, and our NorthCoast 99 Sponsors, thank you for joining us at the 21st Annual NorthCoast 99 Awards Event! We loved celebrating with you and honoring 99 great Northeast Ohio workplaces for top talent.
Congratulations again to this year's Winners!
---


AWARD LITHOGRAPH ORDERS
Promote your organization as a great workplace by ordering additional, framed NorthCoast 99 lithographs. Every winning organization receives one complimentary award lithograph.

Additional litho orders are accepted until October 11.
ORDER YOUR EXTRA LITHOS TODAY!
WHAT'S NEXT?
There's more coming your way from ERC and the NorthCoast 99 research team! Watch for information in the days ahead on how to order your Top Performer Summary Report, our new Recruitment, Selection, & Onboarding Report, and Diversity & Inclusion Report. Consultative opportunities will also be available to help keep your workplace great.